Services We Offer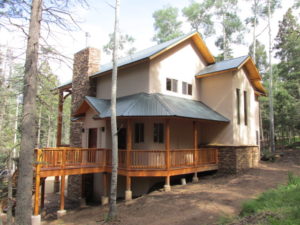 WE DO NEW BUILDS
We do new home builds, from the ground up.
We will be by your side from the first truck load of concrete to putting the keys to your new home in your hands.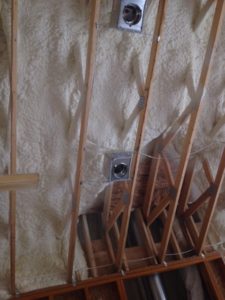 WE DO SPRAY FOAM INSULATION
We are proud to say that we offer spray foam insulation!
We can spray in new homes, pre-existing homes, garages, crawl spaces, roofs and ceilings, we've also spray it in travel trailers! You name it and we can take a look and see.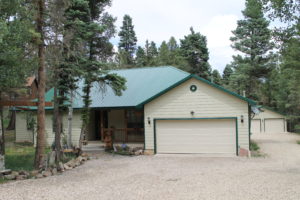 WE DO ADDITIONS AND GARAGES
Sometimes you need extra living space, a bigger bedroom, another bathroom or room for your toys.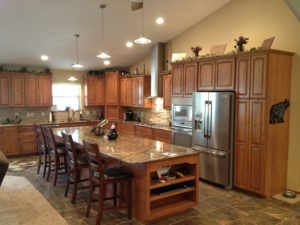 WE DO KITCHEN REMODELS
You may want to update the home that you've loved for years. Let us help by putting in new appliances, custom cabinets and a beautiful new counter top.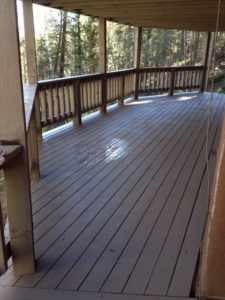 WE DO DECK WORK
We do deck repairs, the snow up here can do some damage. We can build deck extensions, to take in all of those beautiful Angel Fire sunsets. We can cover existing deck by extending out your roof line and adding a little to shade or snow shed.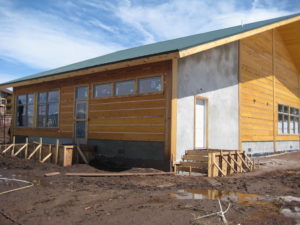 WE DO COMMERCIAL PROJECTS (DALE IS ALSO COMMERCIALLY LICENSED)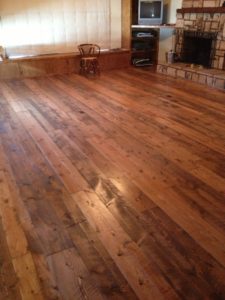 WE DO NEW FLOORING
If you would like to make a change in your home, flooring may be all you need. We can do wood, tile or carpet for you.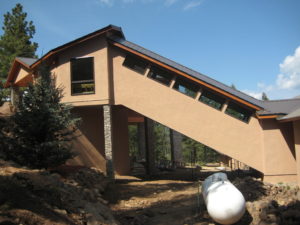 WE DO HARD PROJECTS
You may have a steep lot that you're not sure what to do with. We can help you. This is a walk-way that joins the upper and lower lot together. There is a garage and mudroom on the upper level, the walk-way flows right in to the existing home. An underneth storage area was created with the slabs of concrete that were brought in.
WE A VARIETY OF OTHER THINGS
You may need your old windows replaced
You may need the exterior of your home painted or stained
You may need to hire my Boy Scout son, Duncan, to mow your lawn!
Dale's wife,  Heather,  has 2 vacation rental properties.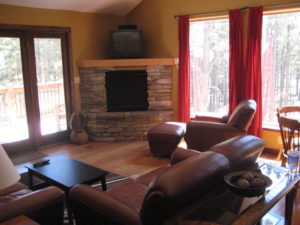 SLEEPS 6, ON 5 ACRES WITH A PRIVATE ENTRANCE IN BLACK LAKE
 Go to WWW.VRBO.com/431444 to see the apartment in Black Lake that sleeps 6 and sits on 5 acres with tons of fun for the kids. It's close to area 48, for all you hunters!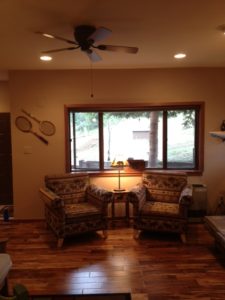 SLEEPS 4, SKI-IN-SKI-OUT
Go to WWW.VRBO.com/492829 to see the ski-in-ski-out/hill side condo that sits right at the base of the Angel Fire Ski Resort! It's a studio that sleeps 4 in the Ski Run condo complex.
You can email Heather at heatherstewart72@yahoo.com or call at 505-603-7568
IF YOU HAVE QUESTIONS US, PLEASE CALL!